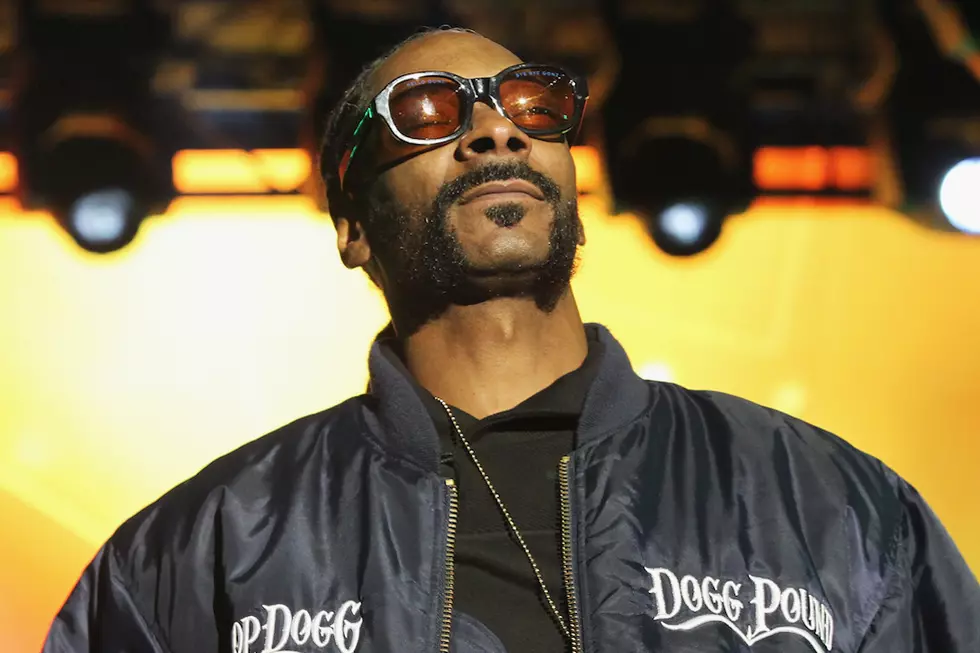 Snoop Dogg Has 'Nothing to Say' About Trump's Twitter Diss [WATCH]
Bennett Raglin, Getty Images
"Now ya'll want to ask me questions and interview me but guess what, I've got nothing to say, mate," Snoop said in an Instagram video posted last night.
Yesterday (March 15), Snoop was trending on Twitter all day following Trump's outburst, where the president said the rapper's career was "failing." Trump was upset about Snoop's latest video, "Lavender," which was a satirical take on state sanctioned police violence against black people. Specifically, the video, which stars Michael Rapaport, addresses the shooting of Philando Castile. The visual features people dressed as clowns, and at the end of the clip, the clown impersonating Donald Trump is shot in the head by Snoop.
The video had Trump's camp and supporters super concerned, you know, seeing as how the country apparently doesn't have more pressing domestic and international matters to tend to.
At any rate, Snoop feels he said all he needed to say with the video. You can watch it below.
10 Hip-Hop Artists Who Successfully Reinvented Themselves