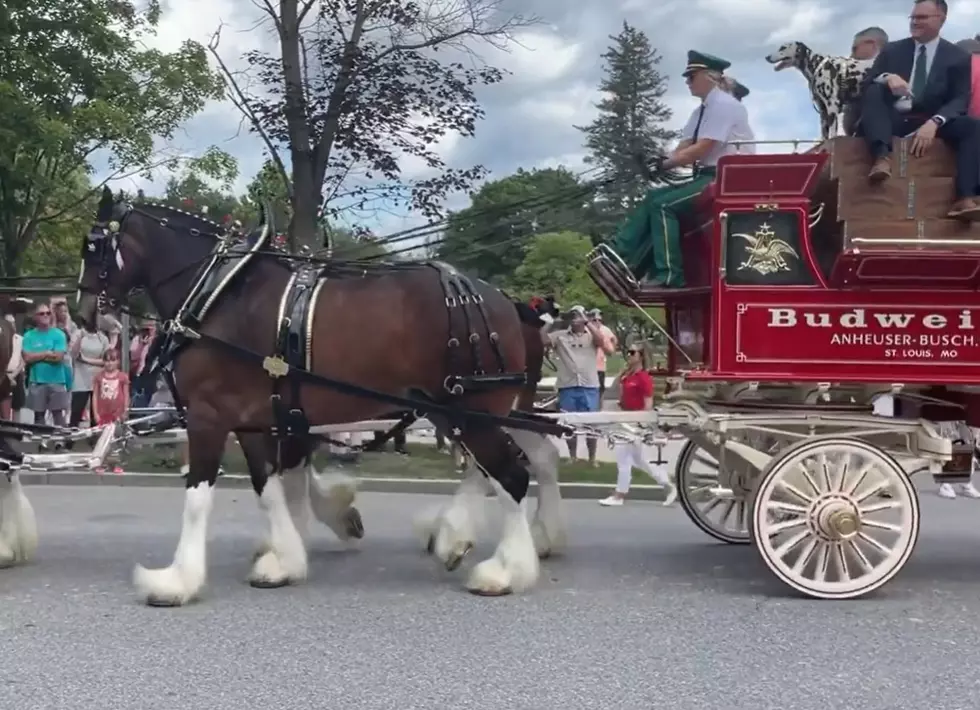 See Photos & Video of the Clydesdales In Downtown Saratoga Springs
Carrie Somma-Downs/Facebook Page
Just seeing them up close in a stable is impressive. But earlier today, folks got to see the Budweiser Clydesdales parading through Saratoga Springs.
Maybe back in the 1800s, it was commonplace. But it is not every day you get to see a horse-drawn anything roll down Broadway in Saratoga Springs. But that is just what happened earlier today as the Budweiser Clydesdales got hitched up to the Budweiser Wagon for a stroll through the Spa City!
There are all kinds of great photos and videos of the event popping up on social media, and I have compiled a bunch of them here. So grab an ice cold Bud and enjoy!
I wonder if they will make any special Bud deliveries to someone's house this week?!?
Simply a stunning sight in Saratoga Springs today!
Not a bad sight out an office window today!
These guys driving the wagon seem to be having the time of their lives.
See More Photos Of the Clydesdales In Downtown Saratoga Springs August 11, 2022
The Budweiser Clydesdales have been spending time at the Saratoga Race Course this week and made a special trip downtown to parade down Broadway with the Budweiser Wagon. Check out some photos from the event here!