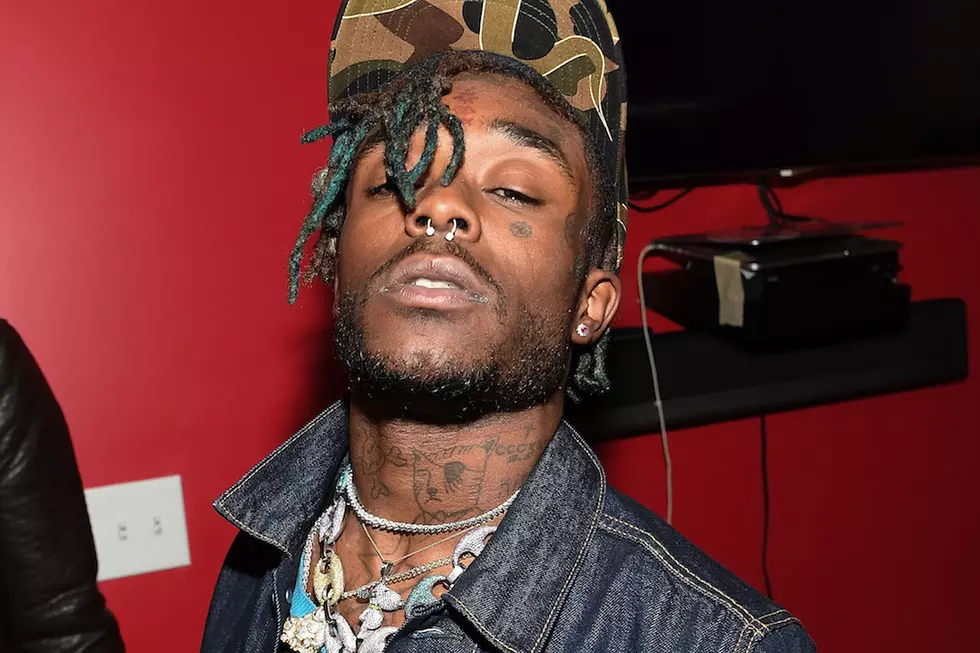 Lil Uzi Vert's $220,000 Marilyn Manson Chain Is Icy–and a Little Creepy [VIDEO]
Paras Griffin, Getty Images
Following in the footsteps of Drake and Offset, rapper Lil Uzi Vert copped himself a very, very icy piece of jewelry recently.
According to TMZ, the Philadelphia rapper had celebrity jeweler Ben Baller design him a necklace of his rock idol Marilyn Manson. The end result is a diamond-encrusted new chain of the rocker that looks a little creepy.
The cost of the chain is really a shocker at $220,000. Sheesh! That's a house with a front yard and a picket fence. In the photo above, the bejeweled pendant features Manson donning Mickey Mouse ears and a black suit. There's over 16,000 diamonds and 155 carats on the sparkling necklace. Also, peep the spiked chain link.
Apparently, Uzi Vert is a big fan of Marilyn Manson. So much so, that he wore a Manson T-shirt in Migos' "Bad and Boujee" video. Interestingly, Manson is the only person he follows on Instagram.
Check out Lil Uzi Vert's new chain above.
30 Awkward Style Moments in Hip-Hop