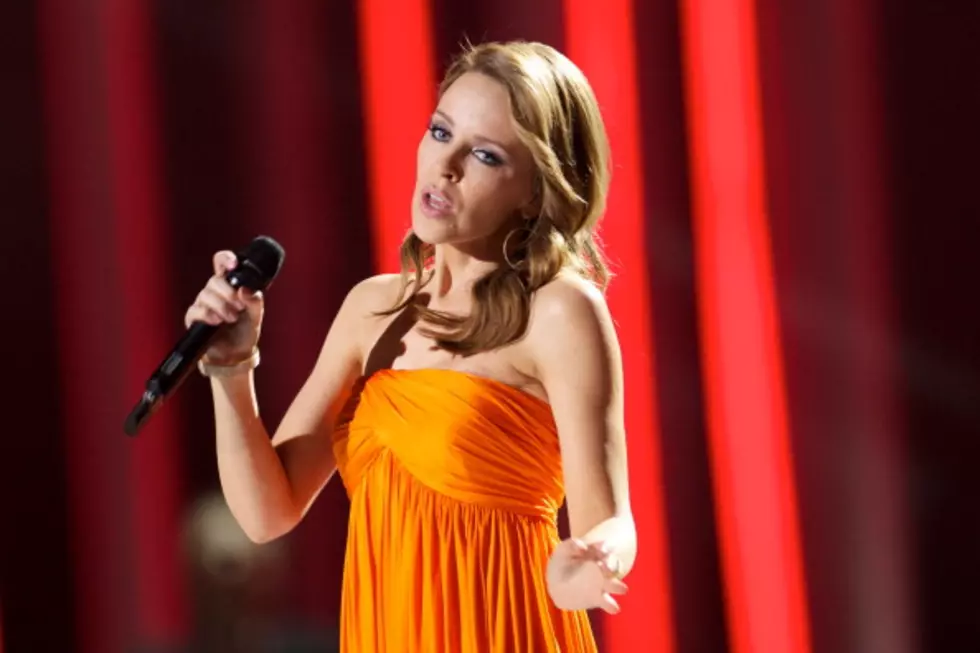 Kylie Minogue Signs To Jay-Z's Roc Nation
GettyImages
Jay-Z is continuing to build his Roc Nation roster. The line-up gets more eclectic with each signing. The most recent is bootylicious Australian pop star, Kylie Minogue. Her model looks and overseas success have kept her name semi-relevant in the states but she hasn't had a big American hit since 2001's "Can't Keep You Out of My Head." To date, the song has sold over ten million copies.
The 44 year old ageless wonder has been putting out music since 1988 and has sold over 68 million records worldwide. How big of a star is she overseas? Big enough to have a bronze statue of her likeness in Melbourne, Australia. Boss.
She signed with Roc Nation just weeks after parting ways with the manager who she's worked with since the beginning of her career. She's currently working on her 12th studio album, with a single expected to be coming soon.
Timbaland had just signed with Roc Nation last week. Meek Mill is also a recent Roc Nation signee. Here are the other's who round out the roster in its current state: