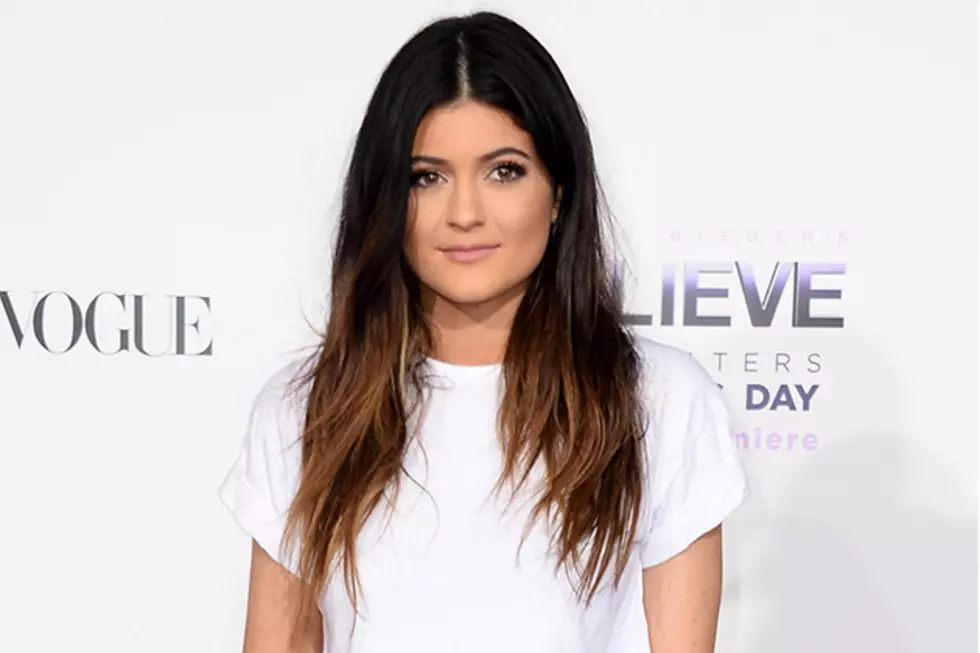 Kylie Jenner Cuts Her Hair! [PHOTOS]
Frazer Harrison, Getty Images
Kylie Jenner has cut her luscious locks -- but don't worry, it's only a "lil shorter"!
The 17-year-old 'Keeping Up With the Kardashians' star shared photos of her new haircut yesterday (Jan. 9) on Instagram. While her brown hair still flows well below her shoulders, it is several inches shorter than before. The cut was the handiwork of celebrity stylist Scott Cunha, who appears in one of the photos with the reality starlet.
Kylie captioned the above pic, "got my hair cut a lil shorter today with my baby surfboard @thescottycunha." She later posted another shot of herself along with emojis of a boy and girl (Kylie and Scott?) holding hands. That pic was a selfie, giving us a better look at her new 'do:
She appears to be in a car in the photo -- let's just hope the frequently cited new driver wasn't behind the wheel!
You can see another view of Kylie's cute new 'do in a shot sister Kendall posted of Kylie and herself on the set of 'E!'s Fashion Police' with host Joan Rivers: