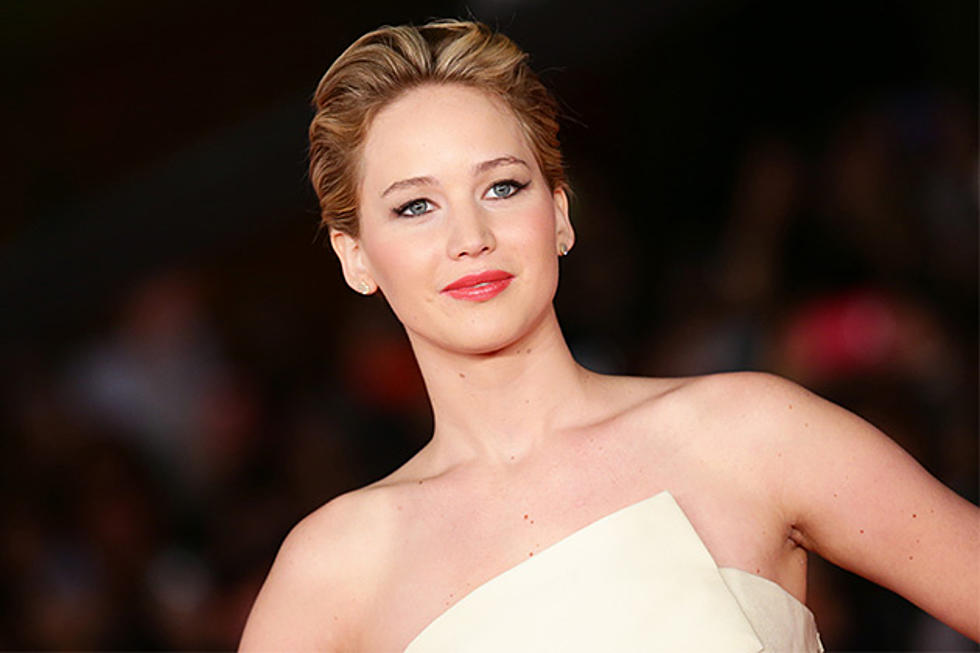 Jennifer Lawrence's Doritos Cause Issues on 'American Hustle' Set
Vittorio Zunino Celotto, Getty Images
The actress, who famously tripped on her gown onstage at the Oscars last year because she was "thinking about cake," has had another food-related wardrobe problem.
'American Hustle' costume designer Michael Wilkinson reveals that JLaw was eating Doritos on the film's set while preparing for a particularly pivotal scene. She was wearing a fancy, pale and clingy metallic dress while munching on the orange-colored snack food. You can probably guess what happened next!
Fortunately, because the script called for Jennifer's character to spill champagne on herself, Wilkinson had four identical dresses ready to go.
"And I'm kind of glad we did because Jennifer Lawrence is a very... let's say... raw and intuitive young lady, and she's not against eating Doritos and snack food in her costume. So we were glad that we had a couple [backups]."
Not for nothing is he nominated for Best Costume Design at this year's Academy Awards!