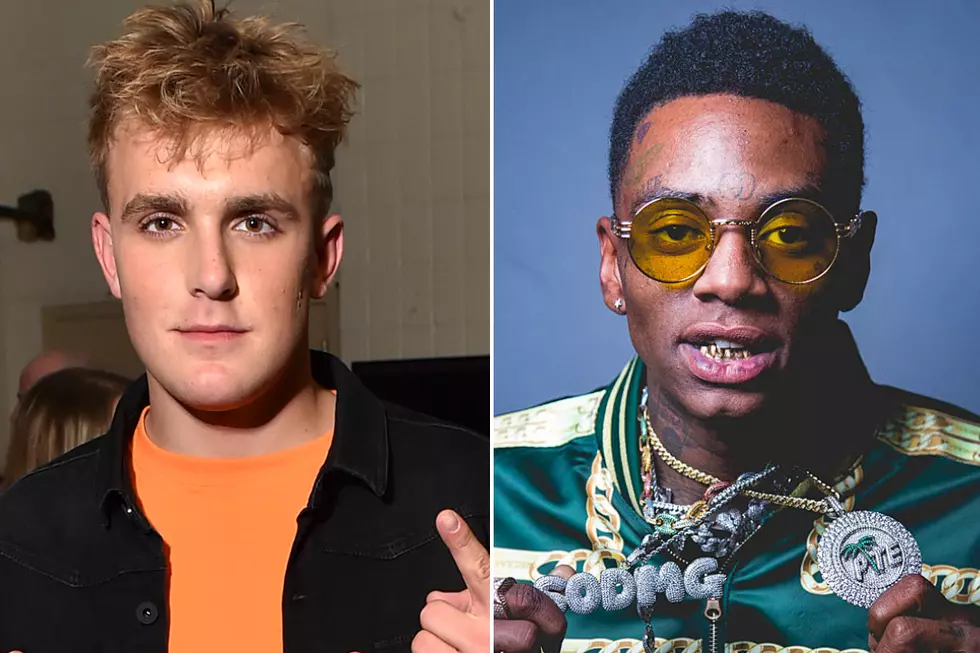 Jake Paul Claims Soulja Boy Is Scared to Fight Him
Mike Coppola , Getty Images / Ron Downes for XXL
YouTuber Jake Paul is still down to squab with Soulja Boy but claims the rapper doesn't want the smoke.
Paul talked to TMZ in an interview posted on Saturday (Sept. 21), where he addressed his long-running back and forth with Big Soulja over who would win in a boxing match.
"Soulja Boy is scared, bro," Paul told the celebrity news site. "I'm in talks with his manager and his manager is like, 'I don't know, bro. How much money would he make? I don't know, you got them hands, bro. You got them hands.'"
Paul thinks Soulja would benefit from the fight. "Soulja needs something to revive his career right now and this could be it," Paul added. "I think he is stupid if he doesn't do the fight and he's all talk."
"There's just a lot of controversy around him and I think people would love to see him get knocked out," Paul said. "I'm sure people want to see me get knocked out too so that's why I think it'll be a big fight."
See Jake Paul talk about throwing hands with Soulja Boy below.
See Hip-Hop Fans Name The Most Disrespectful Diss Track of All Time