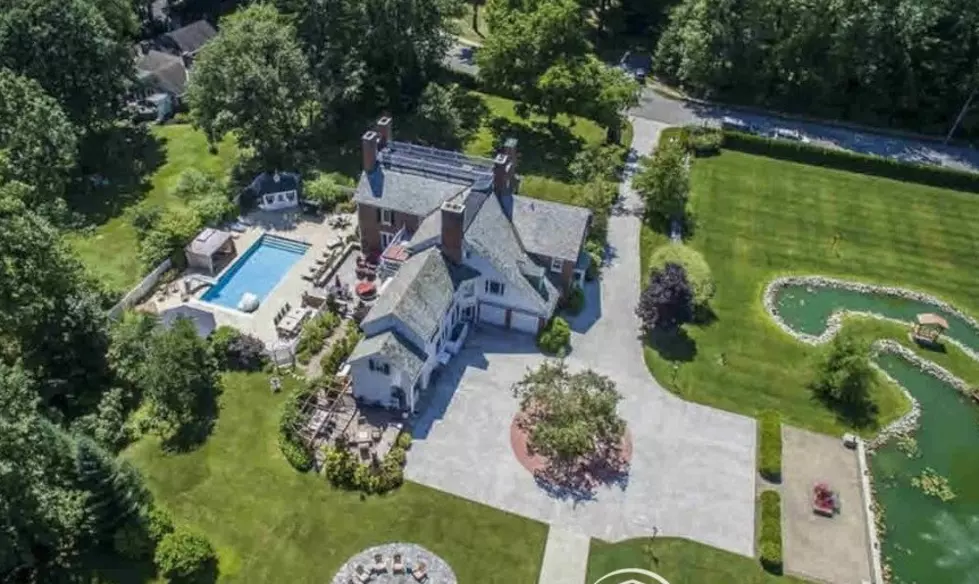 See The Stunning Queensbury Mansion That's The Ultimate Vacation Rental
New York Rental By Owner/newyorkrbo.com
If a mansion has always been your dream home but is financially out of reach, try this vacation rental on for size.
For most of us, owning a mansion is probably a far-fetched dream. But getting a bunch of family or friends together to chip in for a sweet mansion retreat rental for a vacation? Now that seems a little more feasible!
Full disclosure though - the stunning mansion you will get to tour below is NOT your average vacation rental. We are talking about an 8 bedroom, 5 bathroom Queensbury estate listed for rent on New York Vacation Rentals.
This 5,667 square foot beauty sitting on 9 picturesque acres is a sight to behold. It sleeps 16 and features all the amenities you would want in a mansion vacation retreat: a simply spectacular home with a full chef's kitchen, heated swimming pool, hot tub, full game room, a playground, basketball court, fire pit - I could go on and on. This place has all the amenities you could ask for to stay entertained and is also just a short drive from Lake George, Saratoga Springs, and other great recreation destinations.
The nightly rate? Well, you will have to submit a request to see that. Which it's probably pretty steep, but still a little more reasonable than trying to purchase this stunner!
Stunning Queensbury Mansion Is The Ultimate Vacation Rental
Maybe a mansion vacation rental is your chance to live like the "Lifestyles of the RIch" and Famous." This Queensbury 9-acre estate features an 8-bedroom mansion with 5,667 square feet of living space for you and 15 other guests to enjoy that next getaway that is so close to Lake George, Saratoga Springs, and so much more. Or maybe with all the amenities below, you won't find a need to leave this stunning mansion getaway listed on
New York Rental By Owner.
For Sale: Tour The Riggi's Rustic Yet Sophisticated $31 Million Lake Placid Camp
This could quite possibly be the most beautiful Adirondack camp you have ever seen!
Saratoga Springs socialite Michele and her husband Ronald Riggi have listed their stunning Lake Placid compound for $31 Million. According to the
Zillow listing
, this amazing spread sits on over 46 pristine Adirondack acres and features 9 bedrooms, 10 bathrooms. There is 8,500 square feet of delightful living space across a variety of 5 buildings including the main home, a tree house, 2 guest residences, and a sweet Airstream trailer decked out as a "she shed." This camp is private and gated, and only minutes from Lake Placid Village. You can even see the Lake PLacid Olympic ski jump from the property!
See Inside the Baldwin's Recently Purchased Stunning Antique Farmhouse in VT