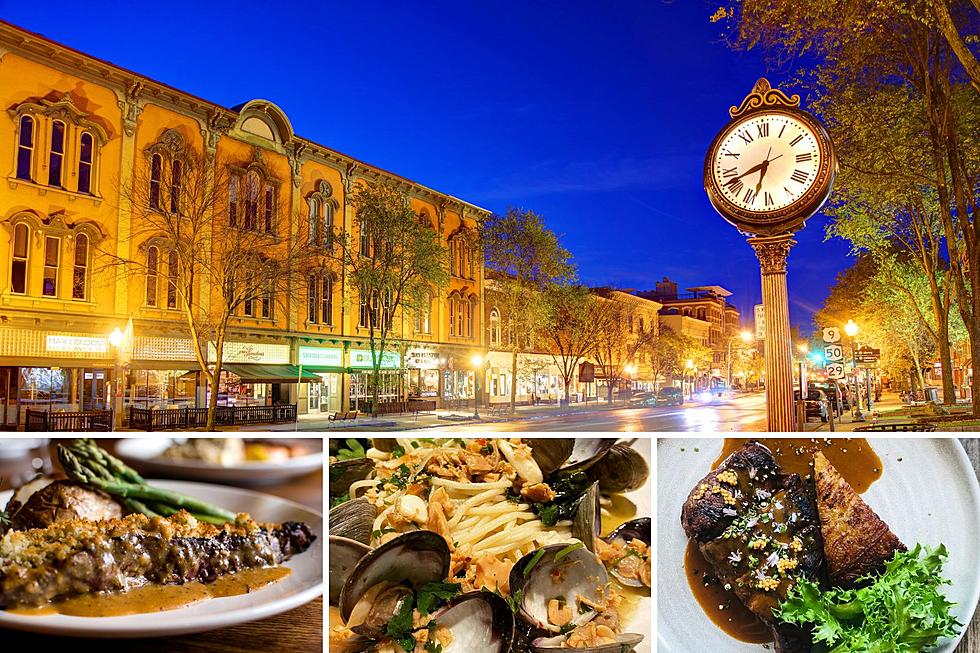 See Saratoga Springs' 5 Best Restaurants [RANKED]
Canva/Olde Bryan Inn Facebook/Solevo Facebook/Hamlet & Ghost Facebook
Some would argue that Saratoga Springs is the Capital Region's ultimate city for foodies.
We could go on for hours talking about our favorite Spa City Restaurants and which ones are the best of the best. 15 Church, Salt & Char, Olde Bryan Inn, Osteria Danny, and more come to mind for me as great places to eat in the city. You probably have your own list in your head right now!
Maybe it comes down to what kind of food you are in the mood for, or the atmosphere you want surrounding that meal. You can find a great Saratoga eatery for any taste and any mood. The variety and excellence of the local restaurants are second to none. This makes determining which ones are at the top of the food mountain in the city even more challenging!
So, I left it up to you, our listeners, to tell us the best restaurants in Saratoga Springs. These were the most popular answers - the top 5 restaurants in the Spa City!
Saratoga Springs' 5 Best Restaurants [RANKED]
Great atmosphere, great food, and a great city. When it comes to dining out in Saratoga Springs, all 3 of those elements come into play for making a great night out. But with so many dining options, it is sometimes hard to decide where to eat out! According to our listeners, these are the best of the best when it comes to a great mean in the Spa City.
The Capital Region's 10 Best Italian Restaurants [RANKED]
When it comes to food, the Capital Region is best known for its long list of great Italian restaurants. From chicken parm to veal to amazing seafood dishes and everything in between, here are the best of the best in the greater Albany area according to GNA listeners.
The Capital Regions 10 Best Breakfast Restaurants [RANKED]
From an omelet with homefries to waffles to a stack of pancakes, these are the 10 best local restaurants to grab the most important meal of the day - breakfast!