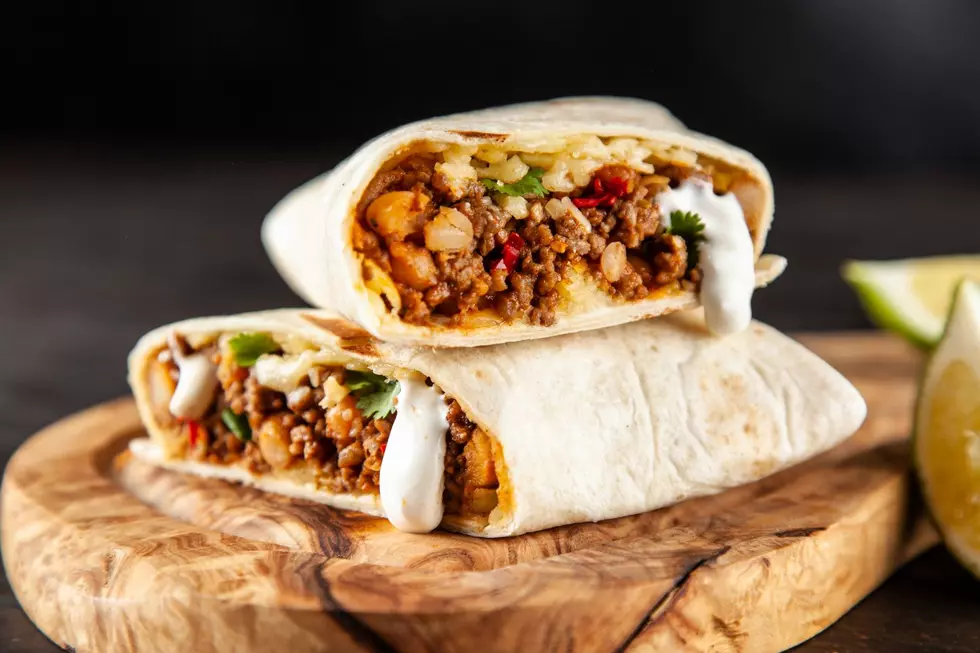 Fresh Burrito & Mexican Chain To Open First Capital Region Restaurant
Canva
The new year will bring a great new burrito chain restaurant to the Capital Region serving up a menu of fresh Mexican fare.
If you love Chipotle or Moe's, there is a new burrito chain restaurant getting set to make its 2023 debut in the Capital Region that will be right up your alley. We are talking about a menu of Mexican fare featuring fresh ingredients with a focus on burritos and a tasty selection of make-your-own menu options!
Bubbakoo's Burrito's currently operates locations throughout the country, including several New York eateries downstate, so maybe in your travels you have already eaten there and know what they are all about: legendary burritos and a menu that features a mouth-watering selection of made to order burrito bowls, tacos, taco salads, and more. Now some of that fresh Mexican flavor will be available locally for us right here in the Capital Region!
Bubbakoo's Burittos New Troy Location To Open Monday, January 2nd
According to a News 10 report, Bubbakoo's first Capital Region location will open Monday, January 2nd at 26 North Greenbush Road in Troy. Just in time for a lunch out on what will hopefully be a day off for you on Monday!
And what kind of vibe can you expect at the restaurant? It was founded at the New Jersey shore and has a "...skater and shore..." vibe according to the Bubbakoo website. So 2 things that will make you think summer - just in time to get us through a Capital Region winter with some fresh Mexican eats!
The Capital Regions 5 Best Mexican Restaurants [RANKED]
Whether it is for Cinco De Mayo or just for pure food enjoyment, great Mexican food is full of flavor and fun. From great guacamole to fresh pico de gallo to the perfectly balanced taco, Mexican food is a celebration of life in a culinary form. Here are the top 5 Mexican restaurants in the Captial Region to enjoy that food celebartion.
Top 5 Places To Get a Margarita in Albany
It may seem like a simple recipe with just tequila, lime, orange liquer, and salt. But the perfect margarita is an art form. If you don't have the right balance of ingredients, it just ain't gonna taste right. So when it comes to the perfect take on the Mexican classic, these are the 5 must try destinations for a great margarita in Albany according to
Yelp users.
The Capital Region's Best Pizza Joints [RANKED]
Whether it is an 8 cut or a slice on the go, New York and the Capital Region are known for having a multitude of great pizza joints. Here are the 5 best in greater Albany according to GNA Listeners.