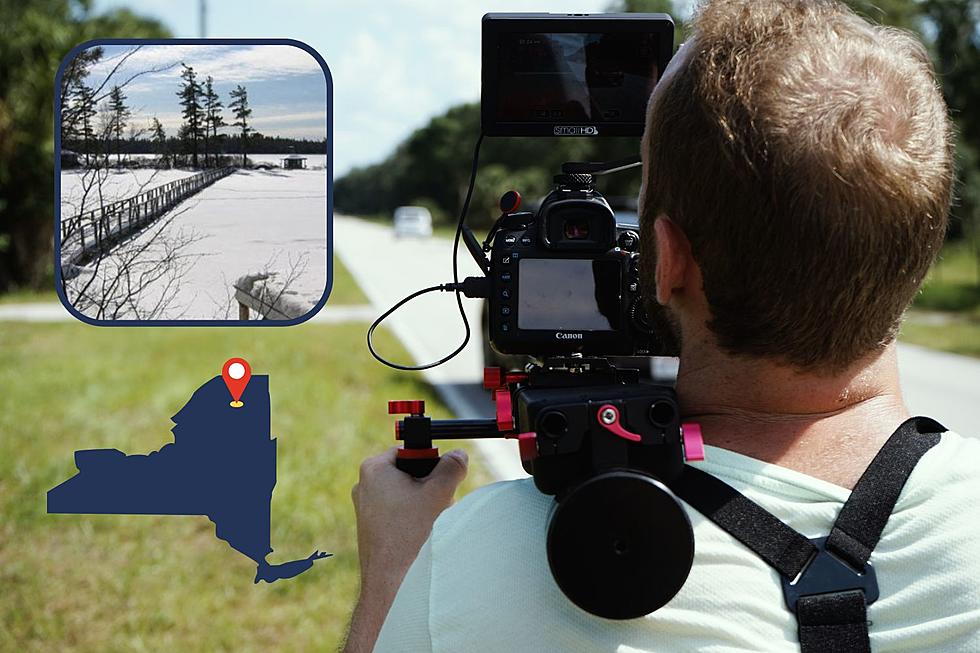 Award Winning TV Show Films Season 7 at Paul Smith's College
Kal Visuals via Unsplash (Canva)
Named Satellite's Best Drama Television Series of 2023 (imdb.com), the show "Billions" has encapsulated viewers for 6 seasons now. The crew is currently in the process of filming season 7, which has recently brought them to our neck of the woods!
Based on a True Story?
Loosely based on the history between hedge-fund manager Steve Cohen and former NY Attorney Preet Bharara (billions.fandom.com), the show follows a "catch me if you can" game between a hedge-fund manager trying to expand his riches (Damian Lewis) and the federal attorney trying to prosecute his illegal actions (Paul Giamatti).
While Showtime has not yet settled on a release date for the new season, fans are anxiously awaiting the return of Lewis' character, Bobby "Axe" Axelrod, who fled the country at the end of season 5 to avoid the law (Aaron Marbone, Adirondack Daily Enterprise).
In filming their newest season, the cast and crew found themselves in the hamlet of Paul Smiths last week. Using areas like the White Pine Camp and Paul Smiths College to film, it's obvious they wanted an eye-catching snowy location. Signs with arrows that read "base camp", "catering", and "billions" (as shown above) were put up around town to guide cast and crew.
Production staff were rather tight-lipped when asked about the show to avoid any leaks. That being said, it's unclear whether the episode(s) that were filmed here are actually taking place in the Adirondacks or if they just used this location purely for aesthetic purposes (Aaron Marbone, Adirondack Daily Enterprise).
They plowed off snow on the Saranac Inn golf course. Sunday afternoon a helicopter landed in the cleared area to film a segment. Wow! - Bev Stellges,  (Adirondack Enterprise via Facebook)

 
The show was shot on a "closed set" so as to prevent spoilers, but the employees of the series (who remain anonymous because of the secrecy surrounding production) stated that they enjoyed being in the Adirondacks, and that this was a "welcome winter location" to film at (Aaron Marbone, Adirondack Daily Enterprise).
New Peacock Series 'Poker Face' Was Filmed In New York State
The Peacock channel recently debuted a mysterious series called 'Poker Face' starring Natasha Lyonne, Chloë Sevigny, Clea DuVall, Judith Light, Luis Guzmán and Rhea Perlman to name a few. Here are some of the New York State filming locations for Season 1 of the new series. From Poughkeepsie to Beacon and New Paltz, see if you recognize any familiar landmarks.
The Gilded Age Filming Locations, Troy, NY
See the
before and after
pictures of the buildings, businesses and landmarks that went from Troy, NY in 2022 to Manhattan in the 1800's. All of this in preparation for HBO's
The Gilded Age
Season 2.
The Top 10 Times The Capital Region Was Mentioned In TV and Film
For better or for worse, hearing the Capital Region being mentioned in tv and film can be hilarious. Check out our Top 10 favorite times the region was brought up in movies and shows.