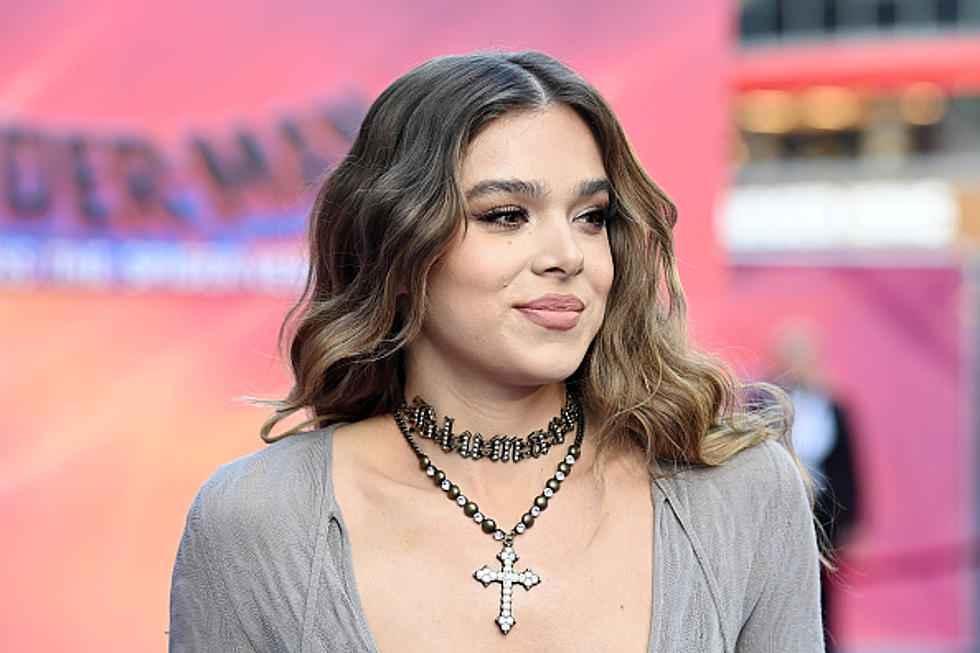 Hailee Steinfeld Attends the Buffalo Sabres Game With Josh Allen
Getty Images
The Buffalo Sabres are officially back in regular season action.
The Sabres hosted the New York Rangers at KeyBank Center on Thursday night, but it didn't exactly go as planned.
The Sabres lost to the Rangers 5-1. It was a frustrating game to say the least, as the Rangers blocked 23 shots during the night. The defense had mental lapses in their own zone. It was a bad game to be the season opener.
One cool thing about the game was that a few of the Bills players were there.
Josh Allen, Gabe Davis, Damar Hamlin, Dawson Knox and Kyle Allen all attended the game in a suite. They were shown on the Jumbotron and the Sabres posted it on social media. Josh Allen even wore a black and red Sabres hat.
Some fans were wondering, since we saw her at Highmark Stadium for the Bills game vs the Raiders, if we would see actress and singer Hailee Steinfeld at the Sabres opener with Josh Allen. The two are currently (unconfirmed) to be in a relationship at the moment.
Looks like she was. This was posted on X (formerly Twitter) tonight, which appears to be Steinfeld in the suite where the Bills players were.
Allen and Steinfeld have been less public about their relationship, although we have seen a few photos here and there. Much different than the very public relationship between Kansas City Chiefs tight end Travis Kelce and pop superstar Taylor Swift.
Will see see Hailee Steinfeld at the Sunday Night Football game at Highmark Stadium?
10 Celebrities You're Most Likely To Encounter in Buffalo
Taking a look at some of the celebrities you're most likely to encounter in Western New York.
25 Celebrities You Could Meet In Western New York
You have a high likelihood of running into one of these 25 celebrities in Western New York.
Gallery Credit: Getty Image, Canva Image
Celebrities Who Rode On The Maid Of The Mist
Gallery Credit: Clay Moden