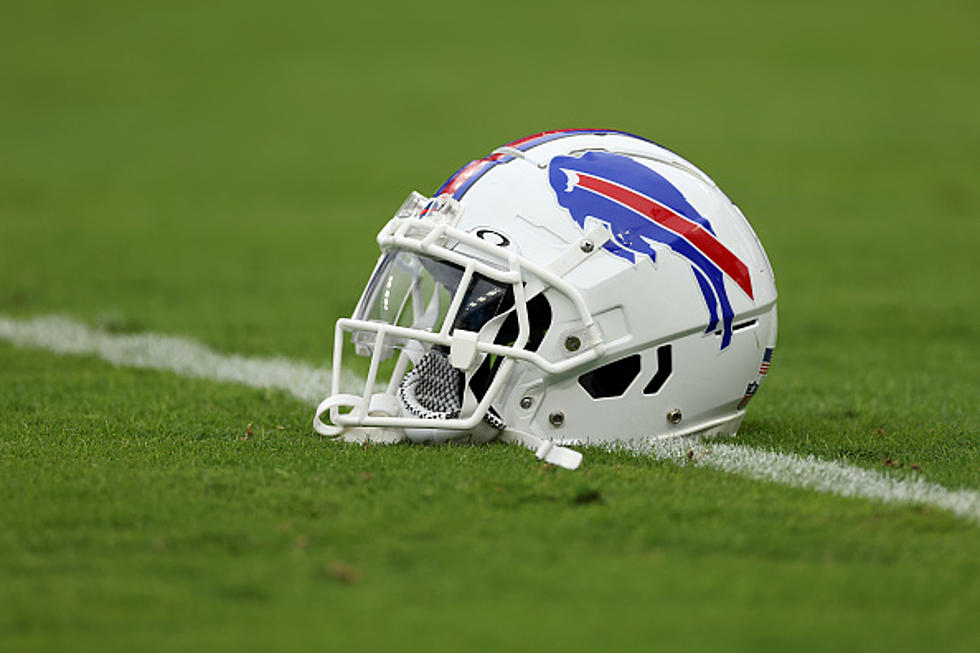 Awful News: Buffalo Bills Starter To Undergo Surgery
Getty Images
The Buffalo Bills were back to work at One Bills Drive on Monday afternoon. The reason they were back on the field for a walkthrough is because they play the Tampa Bay Buccaneers at Highmark Stadium this Thursday night.
The team is coming off one of the worst losses in the Sean McDermott era, losing 29-25 to a struggling New England Patriots team. It drops the Bills to 4-3.
Buffalo's offense has been woefully underperforming the last three games, while the defense has been ravaged by injuries. Only cornerback Taron Johnson and safety Micah Hyde have been the only starters to play in every game so far.
Matt Milano, DaQuan Jones and Tre'Davious White are likely lost for the season. White is for sure. Milano and Jones will likely miss the remainder of the season, but the Bills have not yet ruled them out yet.
The Bills can't afford any other major injuries, but on Monday, head coach Sean McDermott confirmed another one. This time, on the offense.
Tight end Dawson Knox will undergo wrist surgery. It's still undetermined how much time he will miss.
It's likely that Knox will miss at least a few weeks with this surgery. This means rookie tight end Dalton Kincaid will be called upon to be the undisputed number one tight end.
Kincaid caught 8 passes for 75 yards yesterday. He spent all of that in the middle of the field, working is way in the Patriots zone defense. It showed fans that Kincaid might be ready to break out as a threat in Buffalo's offense the rest of the season.
The Bills need Kincaid to step up.
6 Buffalo Bills Greats That Didn't Look Right In A Different Uniform
Unfortunately, sometimes your favorite player leaves your team and when you see them it just looks weird. Here are five former Buffalo Bill greats that just look weird wearing a different team's jersey.
Gallery Credit: Dave Fields
Complete List Of Buffalo Bills Available On Cameo
Gallery Credit: Brett Alan
22 Famous Buffalo Sports Phrases Every Die-Hard Bills and Sabres Fan Knows
Being a sports fan in Buffalo is sometimes like knowing a different language. Here are 22 of our favorite Buffalo sports phrases you already know if you're a huge fan! And if you're new here, here's how to catch up.
Gallery Credit: Clay Moden