Frank Ocean Officially Comes Out
A couple days ago rumors surfaced about Frank Ocean possibly being bisexual after ThisIsMax.com released an exclusive review of Franks new album 'Channel Orange'. In the review Max praised Frank for coming out through his album and being bold enough to do so.
In a very revealing letter posted to his Tumblr page, Frank admits to his first love being a man, how it happened, his emotions, and many uplifting words  for fans going through the same struggles of trying to find themselves. I applaud him so much for being brave enough to come forward with such a big secret, a secret that the whole world may not understand, a secret that could effect his career and everyday life. There is now no doubt in my mind that i will be buying 'Channel Orange' July 17! Here is Franks entire letter that he posted on Tumblr: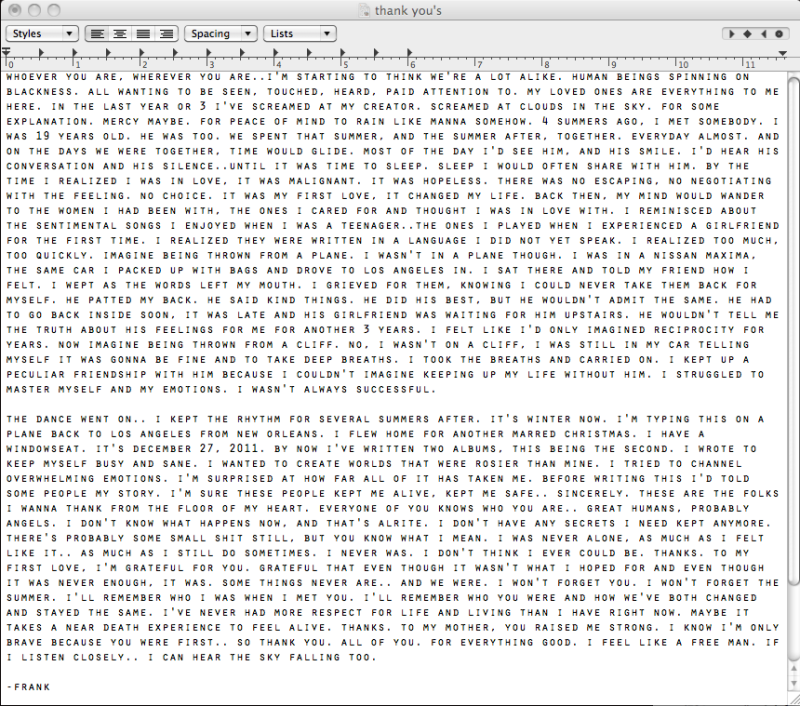 How do you feel about Frank's coming out? Leave a comment and let us know!
FOLLOW US ON TWITTER @BruceVeetRoy @Hot991Albany