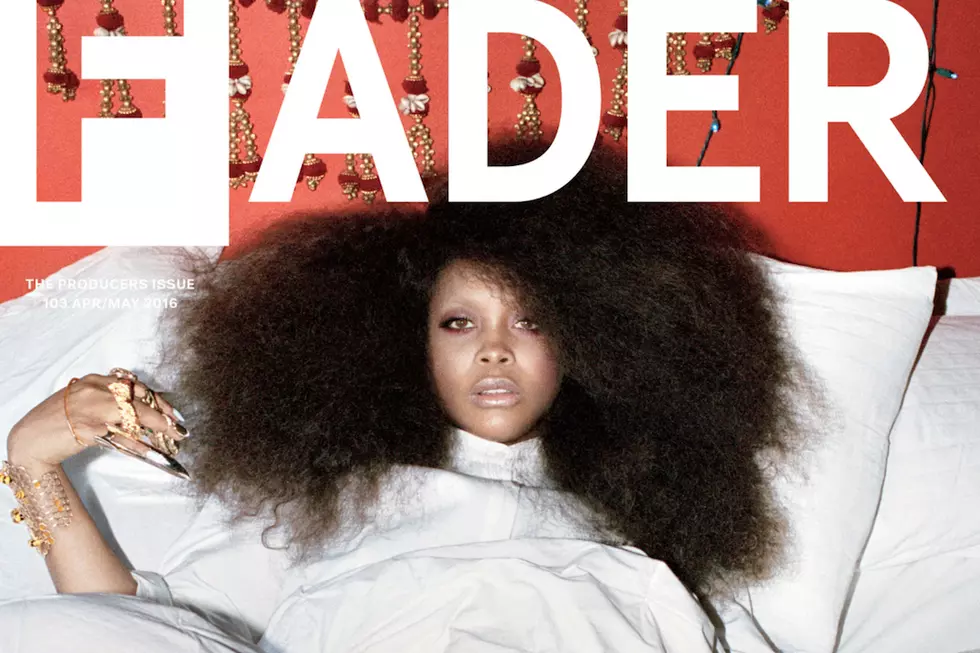 Erykah Badu Says She Will Not Apologize for Twitter Controversy
The Fader
A week after her opinion on an article about lowering the hemlines on school girls sparked outrage on Twitter, Erykah Badu covers the Fader's Producers Issue. The Grammy Award-winning singer also gave the magazine a lengthy dissection of the week-old controversy, which lead fans to interpret her views to mean she supports "slut-shaming, rape culture, and child molestation."
The "Phone Down" said she tweeted her 1.7 million followers to spark conversation and get people to share opinions. "I was reporting, I was not supporting. It's possible to understand the psyche behind behavior without condoning the behavior. I don't have anything to apologize for. I don't mean to take anything back."  
"The response was overwhelming," she says later in the piece. "I agreed with most of the points, but they didn't apply to my conversation. People were expressing a lot of intelligent points about rape culture and how lowering skirts would not stop rape or stop men from being attracted to women. I agree with that. I was like, "You're preaching to the choir!" However, I believe that it is not shameful to dress appropriately in certain settings—it's helpful, not shameful. When we go swimming, we wear swimsuits. When we go to dance class, we wear dance clothes. When we're in a professional setting where there's a dress code, we dress within code. There's nothing shameful or demeaning about that."
And she said dealing with the pushback was something she believed to be necessary.
"Being on Twitter, it sometimes feels like when I'm trying to talk to my kids—not that the people I debate with on Twitter are kids or below me—as a parent or an elder that's been here for a while and they have a rebuttal. You can't get angry. You have to breeze through it and find humor in it. The whole world to me is kinda like a private joke between me and God sometimes, and that's how I treat social media, too. The studio audience in my head is always cracking up."
Peep the full interview here.