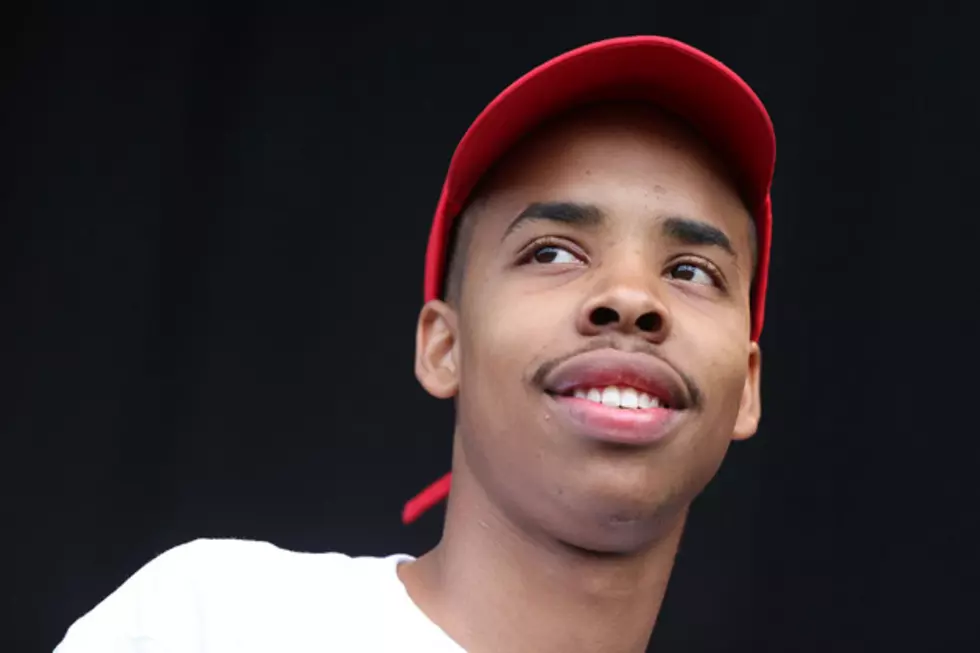 Earl Sweatshirt Gets Personal on 'Chum' Remix, Shows Off Hollywood Home [VIDEO]
Fiona Goodall, Getty Images
It seems like many rappers stay away from introspective songs these days. Sometimes, in order to pull off one of these tracks correctly, an MC has to express vulnerability, which they typically shy away from. However, there are some who express themselves without fear. Earl Sweatshirt is one of those rappers, as he displays on the remix to 'Chum.'
For the remixed version of the original RandomBlackDude-produced track, Left Brain brightens it up a bit with a whiny synthesizer riff. This effort also contains slow, dragging drums, which leaves enough space for Earl to speak his mind.
"It's probably been 12 years since my father left / Left me fatherless / And I just use to say I hate him in dishonest jest / When honestly I miss this n---- like when I was 6 / And every time I had the chance to say it I would swallow it," spits the 20-year-old Odd Future member.
In addition, the folks at The FADER magazine and Sonos take a trip to Earl's Los Angeles home for their monthly 'At Home With...' series. The young spitter shows off his digs and reveals that though he's glad to have his own place, he wishes he lived somewhere besides Hollywood.
"If I got a second chance I would not live here," he admits. "I live in the middle of Hollywood. That's like living in Las Vegas. It's just nasty. Honestly, when I got an apartment I just signed and got my advance. I couldn't stay at my mom's house. We were just on separate pages, so I was staying like in between Tyler's house and Taco's house. Like sleeping on the couch."
The visual also shows different areas of Mr. Sweatshirt's apartment, including his living room, where he jokingly says his couch was handcrafted in Italy back in 1897, although it's actually just a regular sofa.
Check out his Hollywood pad and his fresh new remix below.
Listen to Earl Sweatshirt's 'Chum' Remix
Watch Earl Sweatshirt Give a Tour of His Hollywood Home