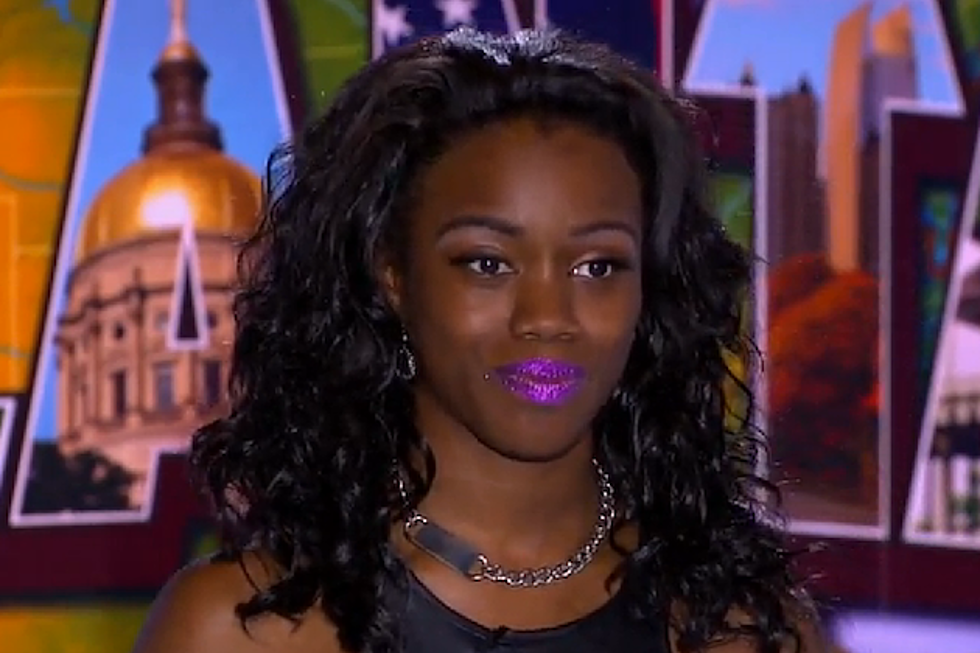 Bria Anai Performs Adele's 'One and Only' on 'American Idol' [VIDEO]
FOX
15-year-old Bria Anai instantly popped out to 'American Idol' judges because of her sparkly pink lips that she matched to her bright pink pants.
But she stayed on their minds thanks to her performance of Adele's 'One and Only.'
Bria's singing voice more than made up for the attention grabbing nature of her makeup. The judges were immediately impressed that she had such a rich voice at only 15, and they passed her through to the next round -- with three shouts of approval, of course.
Watch Bria Anai Sing Adele's 'One and Only' on 'American Idol'