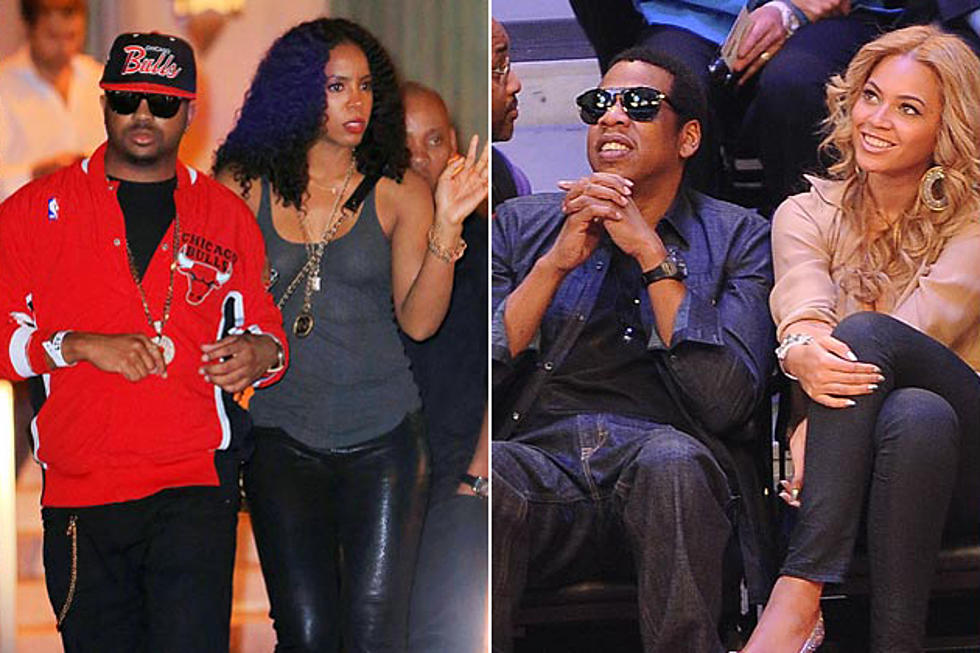 Beyonce + Jay-Z Double Date With Kelly Rowland + The-Dream
Splash / Jason Merritt, Getty Images
New couple alert. At least we think. It looks like former Destiny's Child singer Kelly Rowland is hanging out with producer (and Christian Milian's ex) The-Dream. The twosome was snapped on what looked like a double date (Dec. 10) with her former groupmate Beyonce and hubby Jay-Z.
Could you imagine if some huge collabo came out of this hang sesh? You never know. That's a whole lotta talent hanging out in one place.
Word is that wannabe musician Paris Hilton and her latest BF River Viiperi joined the other two couples, but who cares about them?
The-Dream reportedly did his ex-wife Milian dirty, cheating on her when they had an infant daughter at home. While there is no confirmation of Rowland and The-Dream's status as anything other than pals, they do look cozy and perhaps coupled up.
K. Rowl is super sexy, and she played up that fact with her natural curls and leather leggings, paired with a grey tank. We don't hear too much about her love life so she could be unlucky in love. Or just incredibly private.
We look forward to finding out what's the deal with her and the mega producer, and if things are more than professional. Is The-Dream her boo? Stay tuned.
Watch the Destiny's Child 'Say My Name' Video