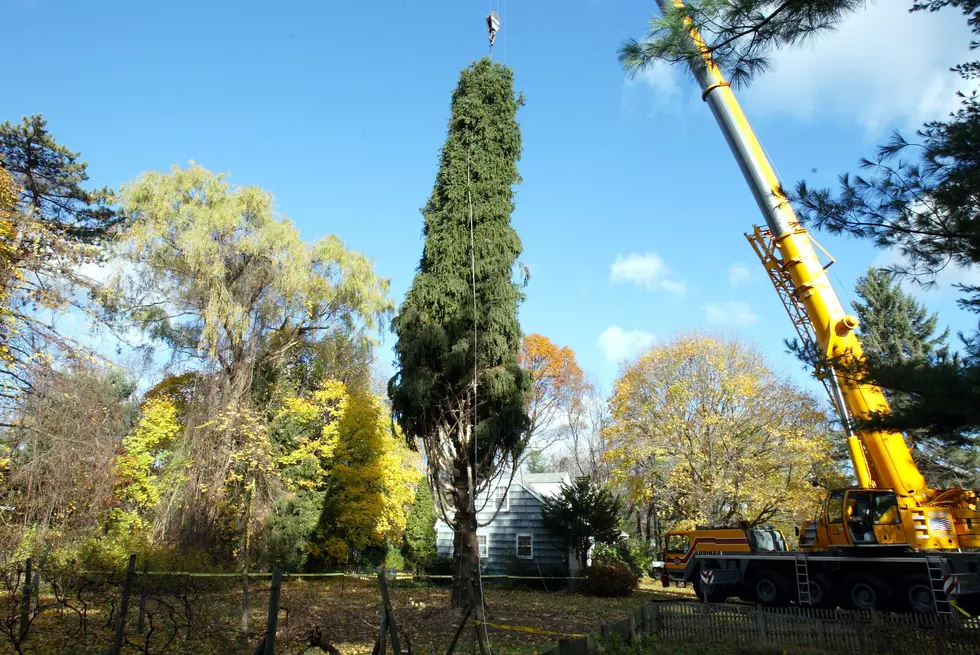 Albany's Most Important Christmas Symbol Could Be In Your Yard
Getty Images
Summer hasn't even officially ended yet. But here we are with the first signs of the holiday season.

Don't blink, but Christmas is just over 3 months away. Just as quickly as summer blew by, we will soon be putting gifts under the tree and prepping that Christmas Day roast. But even though you and I have plenty of time until we really need to start planning our holiday celebrations, Albany is already getting to work on the most important of Christmas symbols: the trees that will stand at the Empire State Plaza and the Capitol Building.
Could one of those trees be in your yard? Here is what you need to know!
The Search Is On For Albany Christmas Trees
CBS 6 is reporting the New York State Office of General Services (OGS) has started their search for two spruce trees to be donated and displayed this holiday season in East Capitol Park and by the ice rink on the Plaza. Both trees would be removed at no cost in mid-November.
So what exactly is OGS looking for in these trees? CBS 6 says they are looking for trees that are 35 to 55 feet tall and preferably living close to the Capital Region. If you are ready to spread a little early Chirstmas cheer and think you have a tree that fills the bill you can email Kevin.Ciampi@ogs.ny.gov.
Now let's go enjoy our last couple of days of summer before we go too crazy thinking about Christmas!
See the Best Country Christmas Songs Of All-Time, Ranked
This list of the top country Christmas songs was compiled by blending staff opinion, reader feedback and airplay and sales data.
The Most Popular Christmas Movies of All-Time