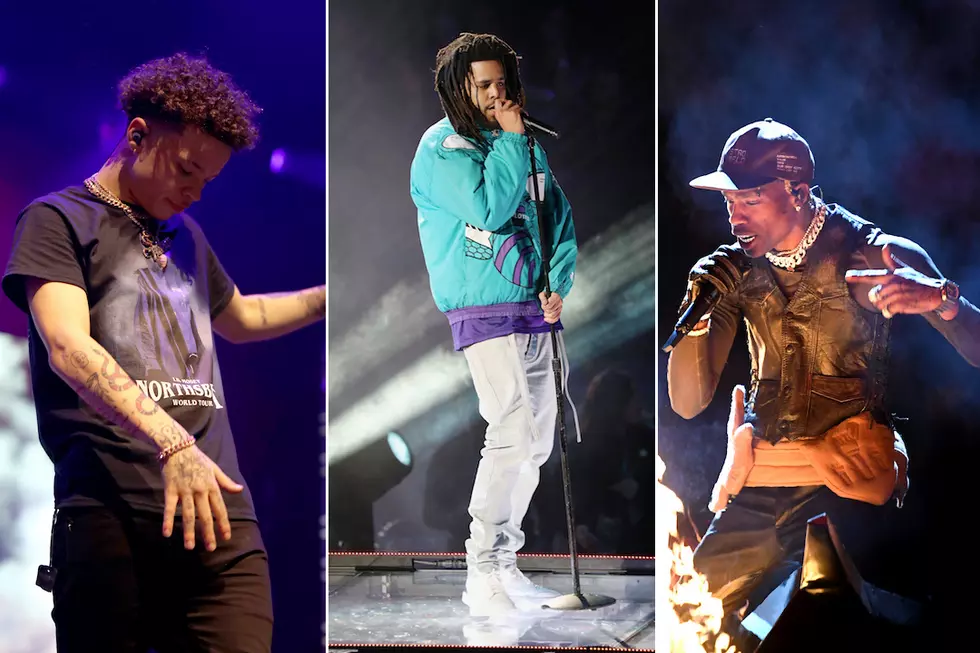 14 Rappers Who've Launched Their Own Music Festivals
Jerritt Clark / Jeff Hahne / Kevin Winter, Getty Images (3)
Hip-hop has always been a DIY culture. It started out in the park and blew up into a billion-dollar industry. So it's only natural that its players have an entrepreneurial spirit. Why work with the man when you can build your own establishment?
In the midst of the music festival craze, that mentality has spread to the live show. Rappers have increasingly been launching their own festivals to cash in on the performance angle. Last week, Lil Mosey announced that he's launching his own Northsbest Festival in April, based out of his hometown of Seattle. J. Cole and Dreamville are doing the same, with the inaugural launch of their Dreamville Festival going down in the same month. Everyone from Drake to Lil Wayne to Travis Scott to Joey Bada$$ and Pro Era are following with festivals of their own, galvanizing their fanbases and creating massive hypes.
With the recent announcements of more rappers putting their own spin on their music festivals for the summer, XXL highlights 14 hip-hop artists who have put together their own festivals.
See 14 Hip-Hop Artists Who've Launched Their Own Music Festivals
[gallery template="xxl" galleryid="812:493918" galleryindex="0" showthumbs="yes" ids="493916,493915,493914,493913,493912,493911,493910,493909,488379,506202,835938,835939,835940,835941"]